Homeopathy Practitioner & Reiki Grand Master
Khushal was born in India, moving to Mombasa in East Africa where he undertook early years education before completing higher education in the UK. He is a Licentiate in Homeopathy,  an NVQ Level 4 Teacher in Holistic Therapy and a Graduate Chartered Textile Technologist.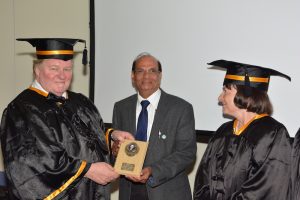 He worked with the International Wool Secretariat (IWS) IIkley Technical Centre (UK)  in  research and development in the knitwear industry, establishing 'shrink resistance' processes for wool. Through IWS Bombay he travelled extensively across Europe and South Asia as a Technical and Product Development Manager providing specialist support. He then went on to establish a Socks Manufacturing Unit, supplying high quality products to the upmarket 'Raymond' group of stores across Gujarat.
From 2001 to 2015 he was Community Development Officer for the Gujarat Hindu Society and later became their General Manager responsible for social enterprise and community activity.
Khushal has a long record of service in support of community health and wellbeing. Annually through the Sadbhavna Group from Madhi, working in a remote village in South Gujarat – India, he co-ordinated free cataract operation camps for individuals unable to afford treatment,.
Khushal is a registered member of the Homeopathy Medical Association and Director and Practitioner of a registered Homeopathy Clinic in Preston. He was presented with a prestigious award at the Homeopathy International Conference London in 2016. He has a long association with the National Forum for Health & Wellbeing,  providing a regular input  around holistic activity and has been awarded the Forum's Fellowship for the contribution made by theHolistic Living Group at the annual Health Mela and other events.
As Consultant to the Holistic Living Group Preston (established in 2012) Khushal has developed and delivered Holistic Living Courses (levels 1 to 3) focusing on health & wellbeing, covering topics such as yogic breathing, yoga, reiki & the use of non-toxic medication (herbal & homeopathic remedies). He is also trainer for reiki attuners and teachers for holistic living courses and has presented  papers on Holistic Living at Bolton University, the University of Central Lancashire and community centres.