A Welcome Message from our Chairman – Professor Romesh Gupta OBE
Dear Reader,
Thank you so much for taking time to visit our website today. It is a real pleasure to welcome you to its pages. Whether you are a first time visitor or an old friend returning to catch up on the latest news, I hope you will find much here to interest you.
Sadly, we are still living under the shadow of the coronavirus Covid-19 pandemic. Although the success of the vaccination programme promises a slow return to normality much uncertainty remains. In these circumstances, in common with many other organisations, we are taking a cautious stance and continuing to focus our efforts on arranging activities which avoid involving the public in face-to-face contact. Fortunately, like so many organisations, we were able to turn to the internet to help us maintain our activities, aimed at enhancing individual and family involvement in community health promotion.
We cautiously started our web-based programme in November 2020 with a virtual Health Mela. This attracted almost 1000 visitors – matching the best attendances recorded at our traditional style community festivals. Encouraged by the positive feedback received from visitors to this new-style event we launched a series of virtual Public Engagement and Educational Seminars. The first two, focused on aspects of the COVID 19 pandemic, also proved to be extremely popular with the number of viewers registered exceeding 10,000 in total.  A third Seminar in the series, dealing with issues of obesity, is being planned.
The size of the audience and the positive response to these events has far exceeded our expectations; so much so that, even when a return to normality allows for the re-introduction of traditional community Health Melas, we expect events in this format to become a permanent part (?fixture) of our regular programme.
If you haven't already experienced any of our virtual events, viewing is available by following the link at the top of this webpage.
Do please check them out. We would be delighted to have your comments and would welcome any suggestions for further topics for the series.
I hope this brief message brings you up to date with our current activities. I cannot emphasise enough just how pleased we always are to hear from visitors to our website and other activities. A founding principle of NFHW is to work to foster individual and community involvement in health promotion. If you or your organisation has ideas, enthusiasm  or experience in this field we would like to hear from you and perhaps work with you  to achieve our common goals. Do please get into contact with us to discuss potential collaboration.
With very best wishes.
Stay safe!
Romesh Gupta
Professor Romesh Gupta OBE MD FRCP MBA
romesh.gupta@nfhw.org.uk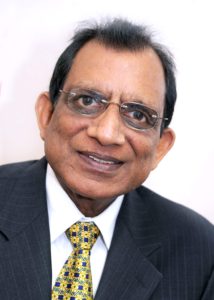 Formed in 2001 as the Lancashire Gujarat Health Users' Forum, the National Forum for Health and Wellbeing is a registered charity that specialises in helping local communities to take greater responsibility for protecting and managing their own health.
"The Health Mela is an example of good practice to health professionals across the UK. It's an example of how to work with community leaders to engage with ethnic minority groups who traditionally don't access NHS services because of fear or apprehension. I was delighted to open the event, which is a great way to encourage people from minority ethnic communities to meet health experts and get informal and friendly advice."
"This is a unique experience. I have not experienced anything of its kind and on this scale in my life. I
am pleasantly surprised and impressed to see people from various generations and backgrounds coming to the Mela and taking full advantage of the various health advice and health checks available."
"The Health Mela is a shining example of good practice to health professionals across the U.K. of how to work with community leaders to engage with ethnic minority groups. The importance of encouraging greater health awareness cannot be underestimated, particularly among communities, which traditionally have been reluctant to access health services because of their fear or apprehension. It also serves as a showcase for Asian lifestyle and culture to boost community links."
"The energy and commitment of everyone involved in the Mela was plain to see. I was particularly pleased to have the chance to talk to the Manchester medical students about the health checks they were doing (under appropriate supervision!) and they were hugely impressive. Raising awareness about how we can take control of our health and well being is a really important issue in the UK today – the Mela manages to do this, while being fun and relaxed too."