According to The King's Fund Report, in England about 7 in 10 men are obese or overweight and 6 in 10 women are obese and, this matters: obesity is a risk factor for many adult diseases and chronic conditions, from type 2 diabetes to stroke and osteoarthritis. It's impact is far wider than being a risk factor for Covid-19 (www.kingsfund.org.uk/blog/2020/07/obesity-time-action).
It has gone to say further that the tendency for government strategies to over-rely on interventions that arm the public with information
We know that people have been trying and no one method works for all. On behalf of the National Forum for Health and Wellbeing, we have therefore arranged for a Public Engagement and Educational Seminar of Holistic Approach to the Management of Obesity.  
This includes medical, surgical, alternative medicine, yoga, dance, keto diet, and other variety of preventive and therapeutic aspects that help mankind across the globe for reducing obesity.
We have a galaxy of expert speakers who can share their experiences and ideas about tackling obesity. In addition, we have people speaking to share their experience of how they have actually lost weight, what worked, what didn't work and why.
Our previous public engagement and educational seminars have been very popular and have over 3000 views for Mental Health Seminar,  and over 5000 for Impact of Covid19 Pandemic where we had top speakers and patients sharing their views. Thee have been done in partnership with the NHS Organisations, Universities, Voluntary Organisations and the public at large.
National Forum for Health and Wellbeing (NFHW) is an established charity that has been doing work in form of health education and health checks through unique Health Melas which have been widely popular. We have started doing it virtually and that has been extremely successful.
We hope you will book the date in diary and share the link with friends, family and all those who can benefit.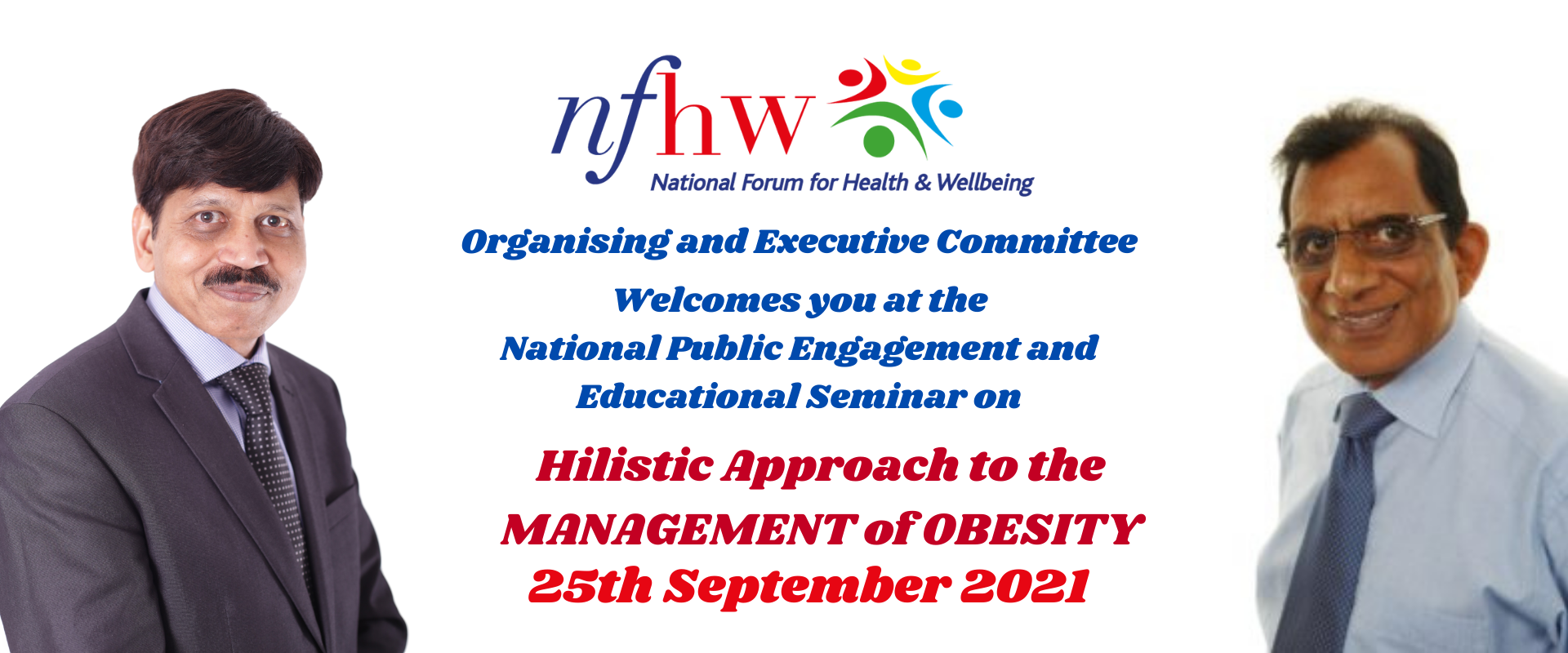 Prof Romesh Gupta, Dr Rajeev Gupta as well as the team members of NFHW have worked hard to organise this unique holistic seminar. It's good to see the engagement and impact.
Obesity Global Problem
Why is Obesity Rising
Why do you need to be worried about obesity
Metabolism and science of weight gain
Why holistic approach is better
Medical Treatment
Surgical treatment when and what
Yoga and weight loss
Nutritional interventions that work
Dance and weight loss
Other methods of weight loss
What worked for my weight loss – case study -1
What worked for my weight loss – case study -2
What worked for my weight loss – case study -3
Medico-social aspects and challenges
What champions say
Futuristic ideas

Professor Ambar Basu, Consultant Physician in Diabetes and Endocrinology, Metabolism and General Medicine – Acute Adult Care Division, Royal Bolton Hospital

Mr Ravi Bhanot MBE, Researcher and practitioner in Ayurvedic medicine.

Dr Rajeev Gupta, Consultant Physician, Barnsley Hospital NHS Foundation Trust,

Professor Pappachan Joseph, Consultant Endocrinologist and Research Lead in Endocrinology at Lancashire Teaching Hospitals NHS Trust

Dr Adrian O'Hara, Lecturer in Physiology, School of Pharmacy and Biomedical Sciences, University of Central Lancashire

Professor Siba Senapati, Head of Bariatric and Metabolic Surgery Services at Salford Royal University Teaching Hospital

Sarah Mills, Health Coach and Be well Consultant  30 days Fitness and Mindful eating

Jaswinder Singh, My weight loss journey – what ultimately worked

Somesh Thakur, Keto diet and weight loss experience

Sam Poddar,  Yoga and weight loss

Julia Burrows,  Director of Public Health,  Barnsley Metropolitan Borough Council

Prof Romesh Gupta, OBE, Chairman NFHW

Charlotte Pettley, Hypnotherapist and Director Mindfulness Centre

Arogya – Obesity  -Ayurveda Treatment – Mauritian Ayurvedic Centre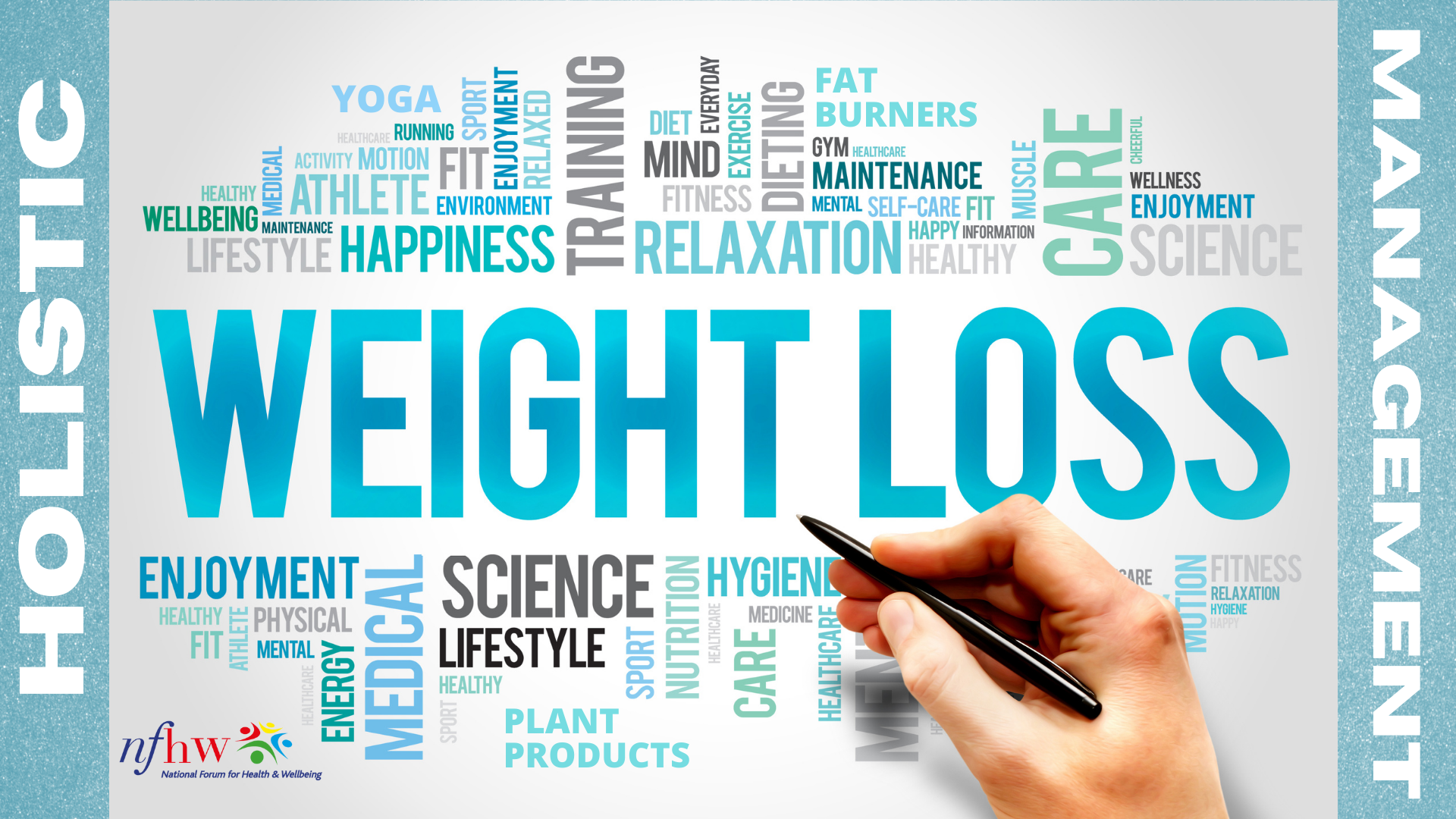 Please share this page link
Watch Unique Holistic Seminar on Management of Obesity