Take a vibrant leisure centre, add a group of enthusiasts from a charity (NFHW) aimed at promoting community health and wellbeing, stir in the support of Chorley Council, local NHS trusts and voluntary organisations working in the health sector and you have the perfect mix for a Health Mela.
Visitors to Chorley's All Seasons' facility on Water Street on Saturday 23rd September found all these ingredients to hand in this exciting festival celebrating Health and Wellbeing in the community. They enjoyed a wealth of opportunities to explore ideas to enhance and maintain healthy life-styles for themselves, families and communities.
The Health Mela day commenced with a breakfast meeting for health professionals on the theme 'Integrating Services – a Challenge for Chorley'. Chief Guest, Rt Hon Lindsay Hoyle MP, Deputy Speaker of the House of Commons, spoke of the importance of delivering seamless health and social care services but warned that change must be directed using local knowledge and expertise or there was a real danger that centrally planned re-organisations might turn out to be disguised cost cutting exercises.
Proceeding to the formal public opening ceremony at 11.00 am, in the presence of Cllr. Mark Perks, Mayor of Chorley and the Lady Mayoress, Mr Hoyle praised the organisers of the Health Mela for their initiative in developing the collaboration amongst organisations which had underpinned its success.
Also during the opening ceremony, the Fellowship of the National Forum for Health and Wellbeing was conferred upon Karen Partington, Chief Executive of Lancashire Teaching Hospitals NHS Foundation Trust in recognition of her and her institution's outstanding support for the organisation.
Within the Fair, around 500 individuals of all ages and ethnicities enjoyed visiting more than 50 stalls, each with friendly experts on hand to provide detailed information on a range of health related issues ranging from Alzheimer's disease to Visual Impairment. All visitors were rewarded with a free 7 day family pass to the superb facilities of the All Seasons' Leisure Centre.
Many enjoyed the dance displays provided by the DanceSyndrome group or took the opportunity to try a sampler session of Reiki. A substantial number registered for a Health MOT to check out their health status. The Health MOT was supported by medical and pharmacy students and staff from the Universities of Manchester and Central Lancashire and local opticians. Of 115 visitors checked in the main MOT, no fewer than 43 (38%) were referred to their own GP for further investigation whereas 30 eye checks identified 7 individuals (23%) needing follow-up.
Commenting on the day, the Chief Guest of the day, Rt Hon Lindsay Hoyle MP and Deputy Speaker, Chairman of Ways and Means House of Commons said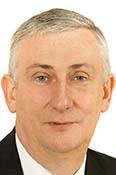 "National government, local authorities and devolved NHS bodies all have a responsibility to provide the funding, equipment, facilities and care our population need but community events that raise awareness about health and healthy living are vital. That is why I was delighted to get an invite to the Chorley Health Mela.
Collaborative working in the community is key – It allows us to share best practice, challenge stigmas over certain health issues and break down barriers in our local area – the more events like Mela that can help to normalise community health the better!"
Professor Romesh Gupta, OBE, Chair of the National Forum for Health and Wellbeing said 'It's been a great day. The opportunity to work on the promotion of Health and Wellbeing in Chorley, not only with colleagues from the health and voluntary sectors but also with Chorley Council, is a splendid example of integrated working at its best.'
Post-script
The organisers received many positive comments from visitors on the day many saying that it was an event not to be missed. If you were not able to attend this Health Mela there is one last chance this year to benefit from the opportunities on offer by coming along to the Sixth Leyland Health Mela. This takes place at Academy@Worden, Westfield Drive, Leyland, PR25 1QX on Saturday, October 14th starting at 11.00 am. Check our web-site, www.nfhw.org.uk for details.
Here are some of the photos of the event