Looking ahead to the Health Melas in Leyland and Fylde, Rotary International has continued to voice its support for the events.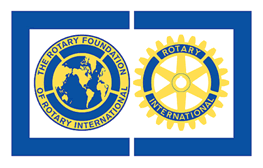 Speaking about the Leyland Health Mela, which will take place on 14th September, Rotary District Governor, Kevin Walsh said: "It is a great pleasure to be invited to take part in this Health Mela.  The improvement of Health & Wellbeing in our communities is a key aspect of what Rotary aims to do in the world.  Through our local and international, community based programmes we promote peace, fight disease, provide clean water, save mothers and children, support education and help grow local economies.
"I am keen to use the experience gained by the Rotary Club of Leyland and their colleagues on the Fylde Coast to help further the development of these important events throughout the rest of Lancashire and into Cumbria.   I look forward to learning a great deal during the day."
Meanwhile, Kadaba "Vas" Vasudev, Chair of the District Foundation Committee for District 1190 (Lancashire & Cumbria), spoke of the important synergies between the Health Mela concept and the role of Rotary both locally and internationally.
He said: "The Rotary Foundation is Rotary's own international charitable trust. Its mission is to enable Rotarians to advance international understanding, goodwill and peace through the advancement of health, the support of education and the alleviation of poverty.
"Rotarians, with the support of their Foundation, strive to improve the quality of lives of people both in their own communities and abroad.  They achieve this by focusing their projects on one of six areas: peace and conflict prevention/resolution; water & sanitation; maternal and child health; basic education and literacy; economic and community development; and disease prevention and treatment.  Rotary's approach to the latter includes improving the overall health and well being of the citizens in their communities, especially those that are vulnerable and hard to reach.  Rotary clubs plan and support service projects that prevent, treat, and raise awareness about critical community health concerns such as alcohol and drug abuse, diabetes, obesity, HIV/AIDS, polio, malaria, and avoidable blindness.
"The Health Mela eminently fits Rotary's objective of encouraging and empowering members of the local community in matters of health.  The Rotary Foundation is therefore very happy to be associated with it for a second year in Leyland as well as the first ever such event to be held in Blackpool.  Blackpool has been shown to be one of the worst black spots as far as health is concerned and by supporting the Mela we would hope to improve this situation. On behalf of our District Governor, Rotarian Kevin Walsh, and myself I wish the Blackpool Health Mela every success."